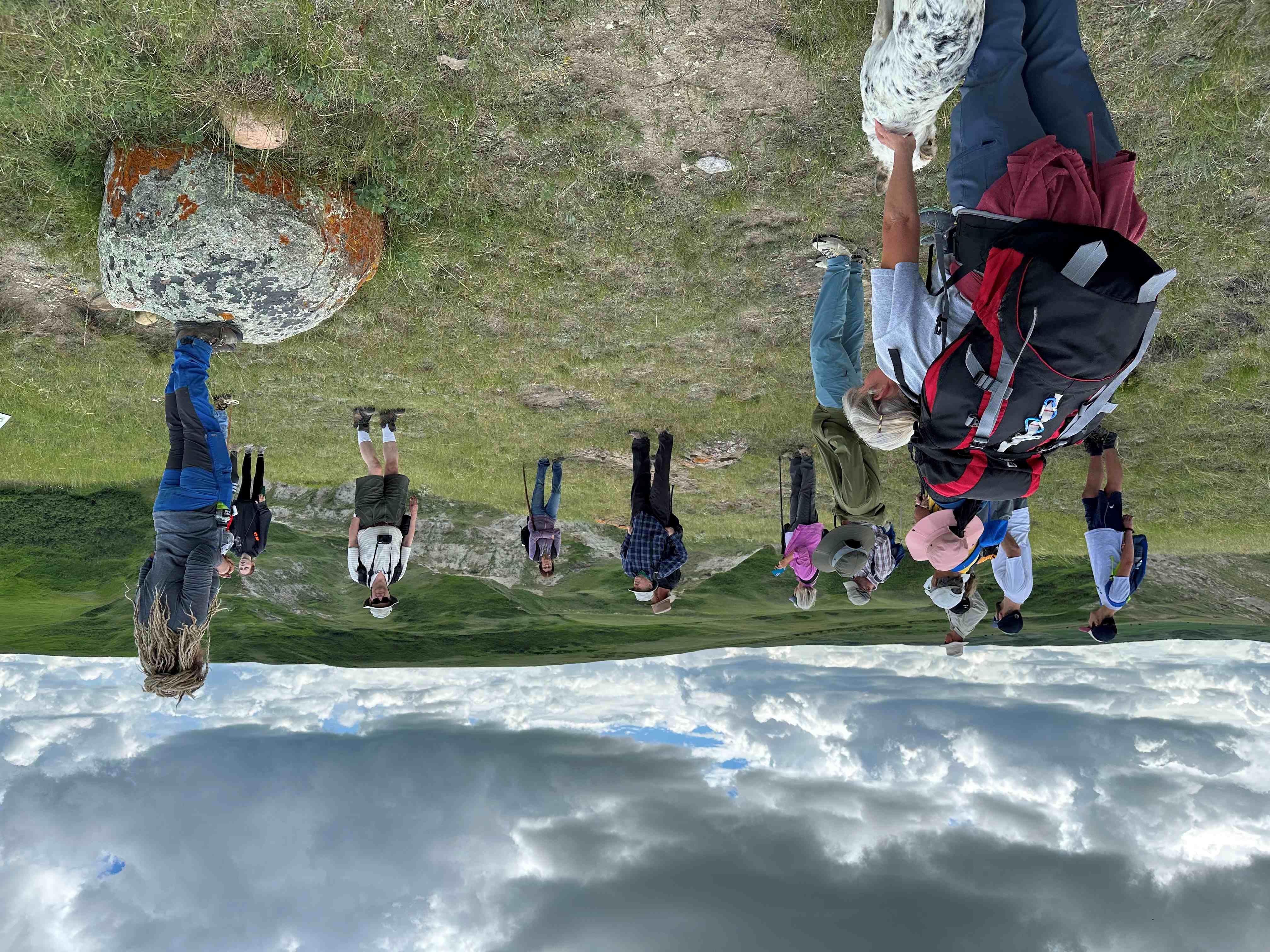 The Alberta Palaeontological Society (APS) is a non-profit organization founded in 1986. Our main goal is to promote the science of palaeontology through study and education. The APS makes important contributions to the field by discovering new findings and responsibly collecting, curating, and displaying significant fossil specimens. We are passionate about educating the general public, sharing knowledge about palaeontological discoveries, and fostering an appreciation for the ancient past.
Moreover, the society is committed to preserving palaeontological materials for the benefit of future generations. To achieve our mission, the APS actively collaborates with professional and academic communities, working together to safeguard and enhance the understanding of Alberta's rich cultural heritage.
The Alberta Palaeontological Society is dedicated to spreading the wonders of palaeontology, ensuring that people of all ages can explore and appreciate the fascinating world of prehistoric life.
Announcements
Paleo Symposium 2024 Dates!
The dates for the 27th annual Alberta Palaeontological Society Symposium have been anounced! The symposium will take place on Saturday, March 16 - Sunday, March 17. See the symposium page for more information.
Fossil Sorting Opportunity
This November and December we will once again to sorting fossils for Dr. Jessica Theodor and Dr. Alex Dutchak from the University of Calgary. This is open to anyone and no previous experience is necessary. It's a great family event!
For more information, see the events page.
Next Event
Monthly Meeting
Monthly Meeting: October 2023
Friday, October 20, 2023 7:30 PM - 9 PM
Regular Presentation
Reconstructing forests in deep time: palaeoclimate and palaeoecology of the early Cenozoic forests in Canada's High Arctic. Abstract
Speaker: Dr. Christopher West, Curator of Palaeobotany at the Royal Tyrrell Museum of Palaeontology
For more information, see our events page.
Become a Member!
Become a member of the Alberta Palaeontological Society and unlock a world of palaeontological discovery. Engage with fellow enthusiasts, support fossil education, and gain exclusive access to field trips and resources that enrich your understanding of prehistoric life. Join us today and embark on a journey through time together.
We're on social media!
Connect with us to get the latest news, pictures, and recordings of our presentations.
The APS has a new book for sale!
APS Books for Sale
Refer to the Store link on this website for cost, how to purchase a copy and other details. These books will also be available for purchase at our monthly meetings.
Privacy Policy
Please see our Privacy Policy for our policies regarding privacy, copyright, and liability.